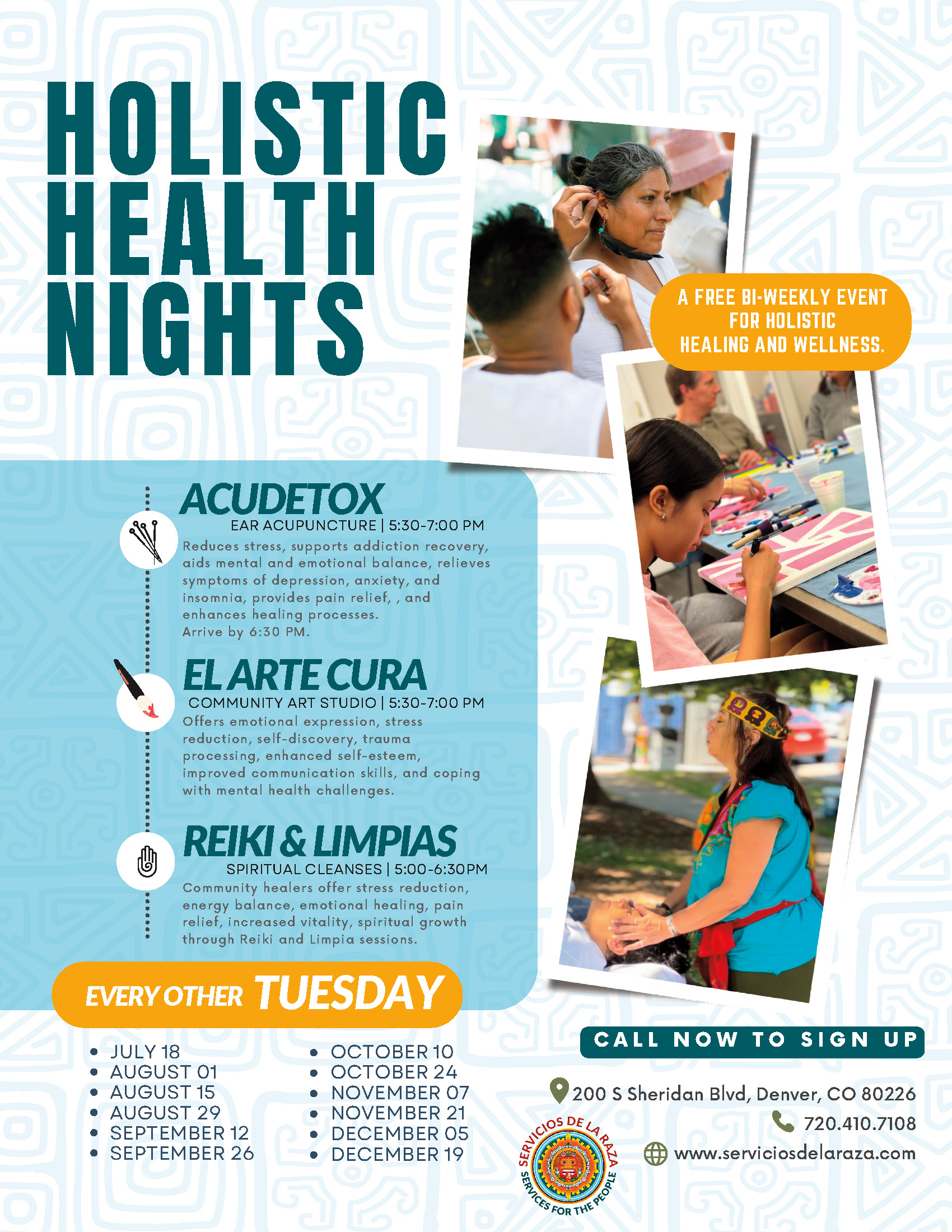 200 S.Sheridan Blvd. Denver, CO
Are you looking for FREE holistic health opportunities in Denver, CO?
Our Behavioral Health Program will host their bi-weekly Holistic Health Night next week!
🗓August 01, 2023
☎️720-410-7108
📍 200 S Sheridan St. Denver, CO 80226
🌿ACUDETOX & EL ARTE CURA
⏰5:30-7:00 PM
🌿REIKI & LIMPIA
⏰5:00-6:30PM
🌿YOGA (by Maggie with CO Artists in Recovery)
⏰6-7
Mark your calendars, invite your friends and come discover a space for relaxation, healing and creativity!